Welcome to : Words Do Matter
Where Hope is Inspired Ready-to-Frame Original Prints
New Christian Novel available here and on Amazon
This story came to me like a movie premier. I watched it on a big screen in my head, simply writing down what I saw. I was anticipating what would come next. The story itself mirrors Gideon's encounter with an angel asking him to "save his country." Gideon must find out the truth when an ancient scroll is discovered that threatens the validity of the resurrection. Faith is on trial in this romantic mystery that could change the way you look at your faith.
Another Book available from WordsDoMatter author, Kevin Pace:
Words Do Matter : Ping-Pong, Parkinson's, and Parables
Click on image to order a SIGNED copy
Also available on amazon.com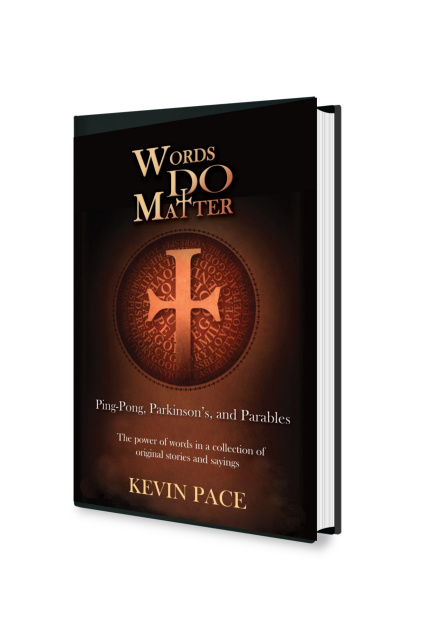 Guest Forewords by:
Jordan Hulls - Kenton Yohey - Nikki Lewallen
Sheila Stephen Bruce - Berry Payton - Tim Burton
Joe Shumaker - Don Waterman - Russ Abel
Adam Detamore - Eric Sparks - Derek & Stephanie Evelo
and Sarah Scharbrough McLaughlin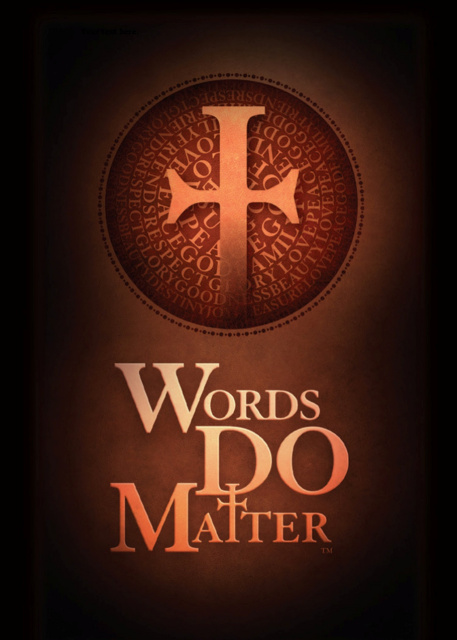 WTHR, Anne Ryder "Hope to Tell" July 2011 ...
Background story on how we were featured:
http://www.wordsdomatter.highpowersites.net/wthr.html
WELCOME TO: WordsDoMatter
Showcasing award winning artists Kevin & Marla Pace from Greenfield, Indiana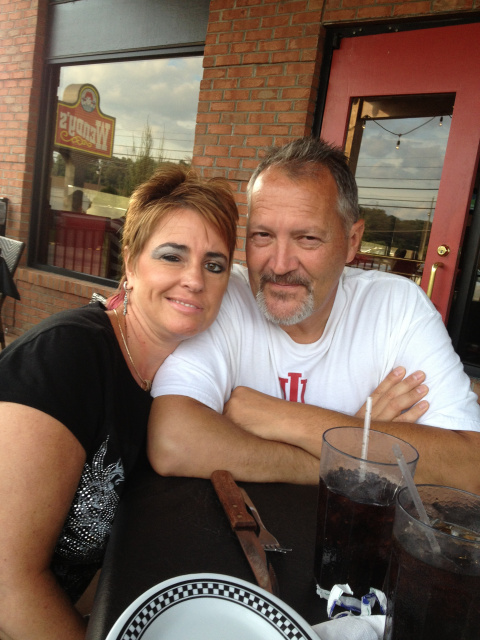 Selected as 1/10 National Finalists in Oprah's Quest for Inspiration Contest
Marla takes the photographs, Kevin writes the original sayings. Together they create amazing ready-to-frame prints. They display and sell their artwork at select art/craft shows such as the covered bridge festivaland at retail gift shops throughout the midwest. Licensing of photographs and/or sayings is welcomed. 317-724-9702.
Like us on FACEBOOK - WordsDoMatter
God has blessed us in many ways, our prayer is that this body of work that He has entrusted us with can be a blessing to you.
Prints: Our prints are professionally printed in a photo lab. They are wedding quality prints with a textured linen coating. They include an acid free backing board for easy framing and a protective plastic covering. They each have a card stating where he picture wa taken or how the image was developed.
Sizes: We print in 3 standard frame sizes: 5x7, 8x10, and 11x14.
Other sizes available on request.
Pricing: Retail: 5x7 $6, 8x10 $12, 11x14 $18
To contact us: Call 317-724-9702 or email kkpace@yahoo.com
All images and sayings (with exception to the Bible verses) have been copyrighted by wordsdomatter.com. Any unauthorized use of these images/sayings is prohibited. Permission is available; please contact us at 317-724-9702 or email at contact@wordsdomatter.com