343 This canoe picture (sometimes you have to focus on it to see it) was taken in Canada. The saying fits perfectly and does great with rustic lodges and log homes. A great bathroom picture.
668 This was a fun piece made by laying out trail mix. Great for classrooms, and Human Resource offices.
676 This frozen fenceline was taken at the entrance to Oliver Winery in Bloomington, IN.
692 This is an image of the Hermitage, Andrew Jackson's home in Nashville, TN with a filter applied to it. The saying resonates with anyone trying to buld a "home" for their family.
695 This was taken on the grounds of the Hermitage, Andrew Jackson's home in Nashville, TN. The faded out schoolhouse and the faded out saying connects memories to experiences.
794 This is the side view of the covered bridge in Medora, IN
801 This reflection image is right beside the covered bridge image taken in Medora, IN.
821 This "lucky" seagull resides in St Thomas. If you are going to pick a "place to stand" this would be a good one.
828 This is a fenceline on our son and daughter in-law's first property they owned in Mt Comfort, IN.
836 This frozen fog image of a cool looking fenceline was taken in Mt Comfort, IN. This is one of my personal favorite sayings.
887 This scene was at an antique store in Sagatuck, MI. To some, old stuff is just that, to others the stories these "old" pieces can tell is a part of our history.
889 This barn with the wind turbines in the background is near Fowler, IN The landscape is full of these turbines, and while many don't like them, they are quite impressive.
891 This railroad track is near Bridgeton, In where we go for the Covered Bridge festival every year. This is another saying that almost wrote itself.
892 This old barn is on the road to Bridgeton, IN and the covered bride festival. There is a lot of truth to the saying, it gives people an "aha" moment.
893 This old delapidated barn is on the way to the Covered Bridge festival in Parke county, Indiana. Beautiful in it's own way.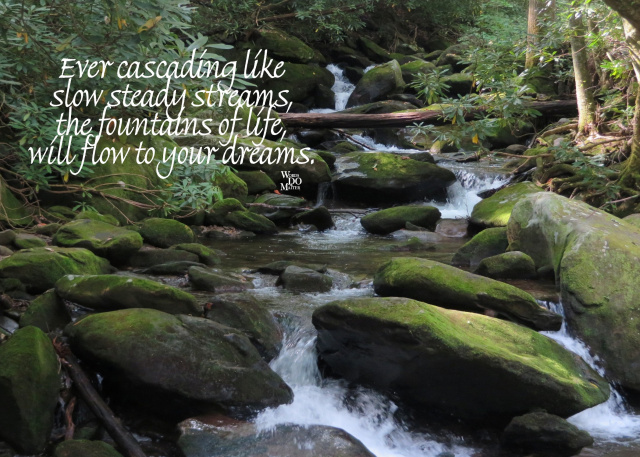 895 This rolling water fall is in Gatlinburg, TN in one of the state parks on one of the many trails.
906 This silo is on a dairy farm in Middleburry, IN
911 We found this barn on an old country road between Greenwood and Franklin, Indiana. Is there a reason "rustic" contains the word "rust"?