323 This image was taken in Hancock county, Indiana. While it is a simple shot, combined with the words it makes a powerful impact. Great for "Pastor" appreciation gifts.
418 This cute and compelling statement makes an impact with Christians. Though it doesn't often sell, it adds to the "experience".
421 This is a shot of a storm we took in Orlando, Fl and a graphic of Calgary shadowed in. This saying has brought many customers to tears. Great for churches.
470 This chapel was at the top of a mountain in Yellowstone national Park. The saying has been popular for funeral gifts, or for those suffering trough something.
476 This is the vineyard at Oliver Winery in Bloomington, IN. The saying relates to many people who understand this Biblical truth.
494 This swing is on the property of some friends of ours in McCordsville, IN. The saying is compelling and convicting.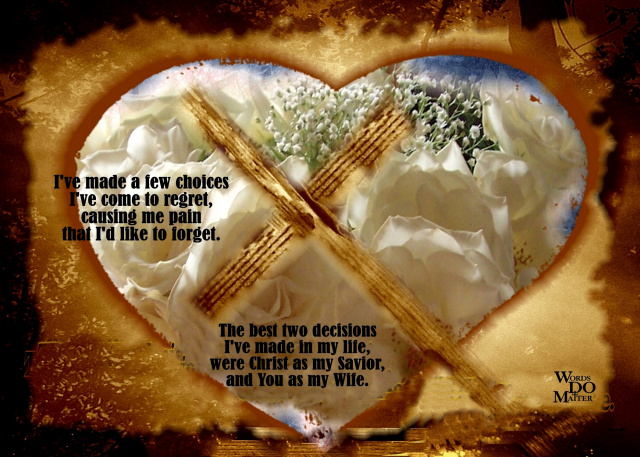 522 This is the saying I wrote for my beautiful bride, Marla on our first anniversary wrapped in a wedding style graphic. Great print for husbands.
533 This was a very cool morning down by the Dam at Table Rock Lake in Branson, Mo. There must have been 100 or so fly-fisherman there that morning.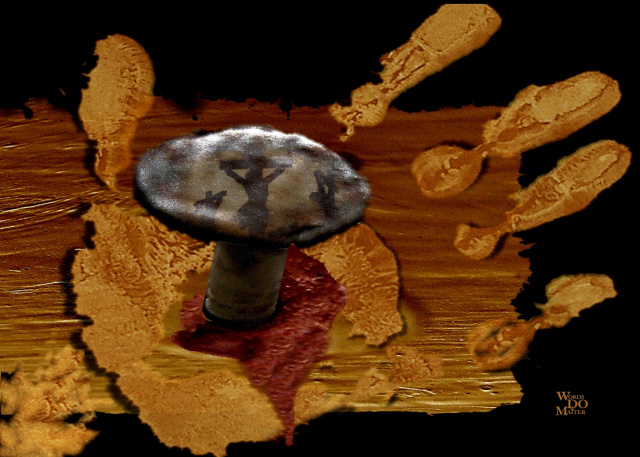 564 Truly a gift from the Holy Spirit, this image is often not seen at first. Many see a mushroom, a nuclear explosion, or one a many different things we have heard before. Often they focus on the top of the nail and miss the bigger picture; the hand print. The nail is from our front door, the hand from a children's classroom wall, the board from our garage; the reflection and the blood was shadowed in, creating this graphical illusion. Truth is, as powerful as this image is, the real power is in what Jesus did for us on that cross.
611 Taken on the Phil Harris golf course in Linton, IN. Our son is a golfer and we follow him around to tournaments (with, of course, our camera).
621 This image was taken into a wood pile at a friend's workshop. The edging is from a log home wall. The saying, while simple, inspires conversation.
677 This graphic of a sunset over the face of the earth was fun to create.
707 This sunset was taken on Lake Nora, TN.
711 This interesting image consists of the back of a haywagon copied and twisted to form a cross.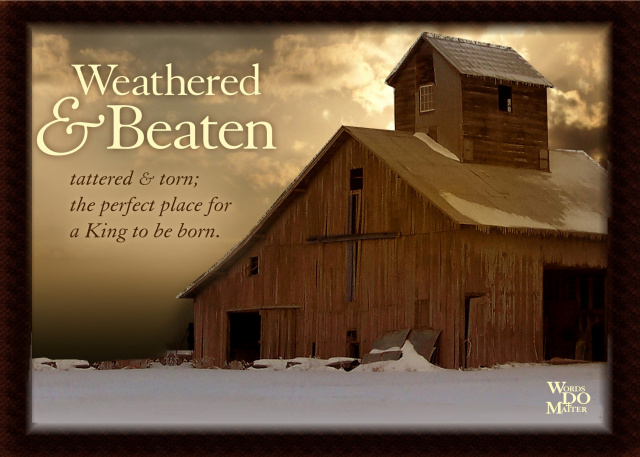 719 Our best selling print, customers rarely hesitate on this one. The barn is (was) in Mt Comfort, IN. They tore it down shortly after we shot it.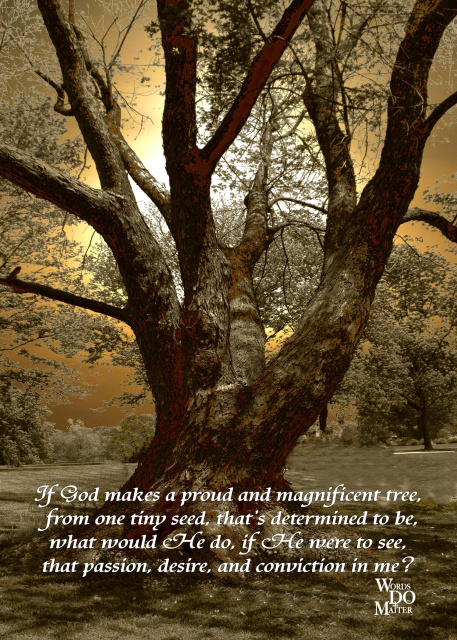 762 This magnificent tree is on the Otis park golf course in Bedford, IN.
804 This graphic of a cross was created by twisting a shot of a log home wall. The saying is one of my personal favorites.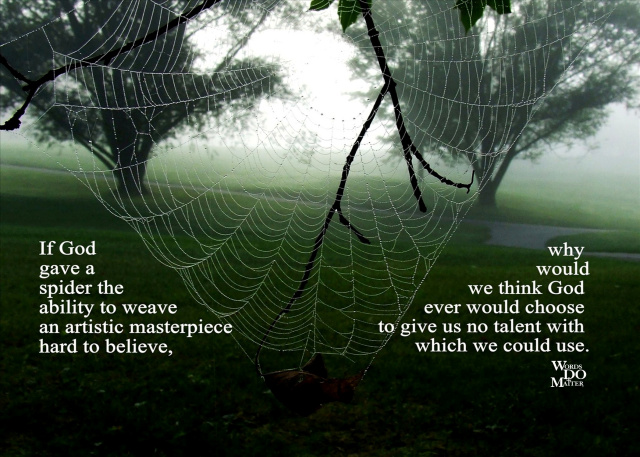 822 This cool spider web was taken on the Bloomington, IN Country Club golf course early the morning of a tournament.
826 This shot is is Sedona, AZ. It is the first shot that began our business. The saying is based on the Bible verse about moving mountains.
859 This waterfall/flow was taken on the island of Hawaii.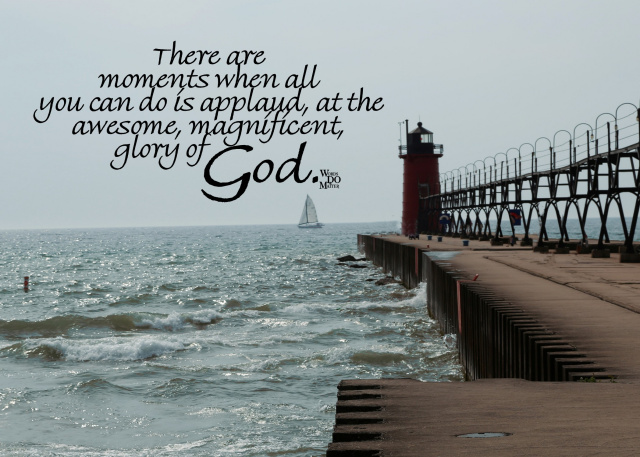 885 This spectacular image of a lighthouse and sailboat was taken on Lake Michigan, in South Haven.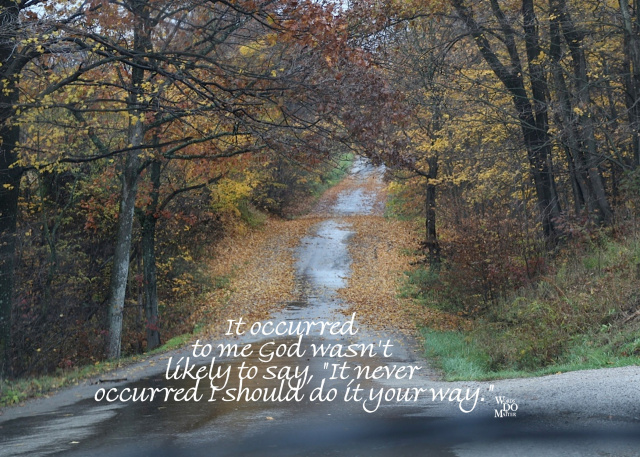 894 This is the road to the Covered Bridge festival we do every year in Bridgeton, IN. The saying produces one of those "aha" moments.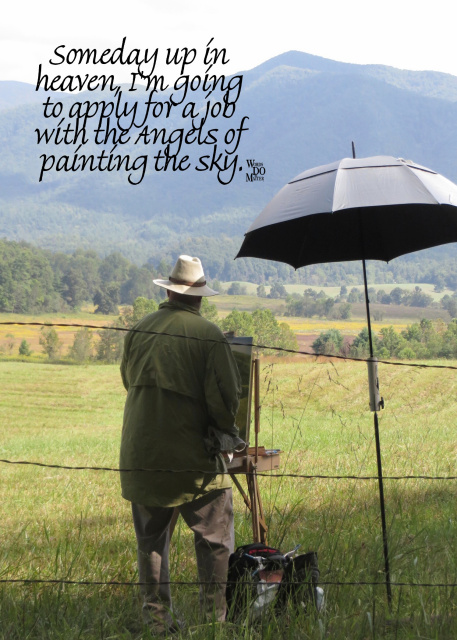 896 One of the best images, this guy was painting the mountains of Cades Cove, Gatlinburg, TN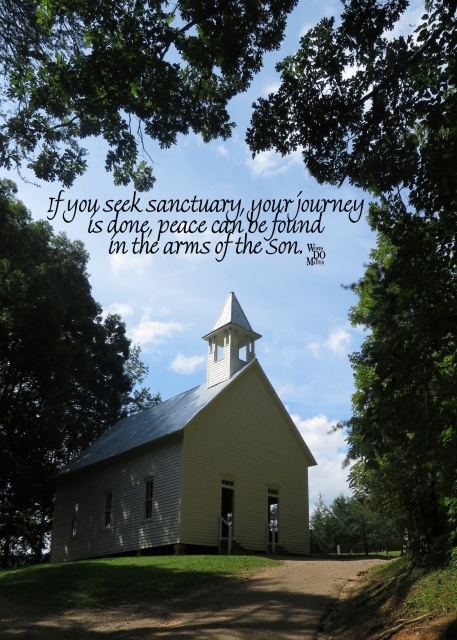 900 This is a chapel in Cades Cove, Gatlinburg, TN
903 This is a beach image we shot in Madiera Beach, Fl. We laid the word, "pray" into the clouds.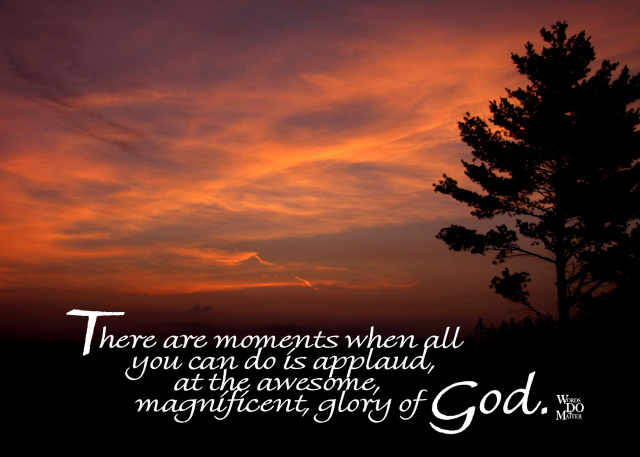 909 This is the sky in Mt Comfort, IN with a magnificent display of color.
910 This steel bridge is in Hancock county, Indiana